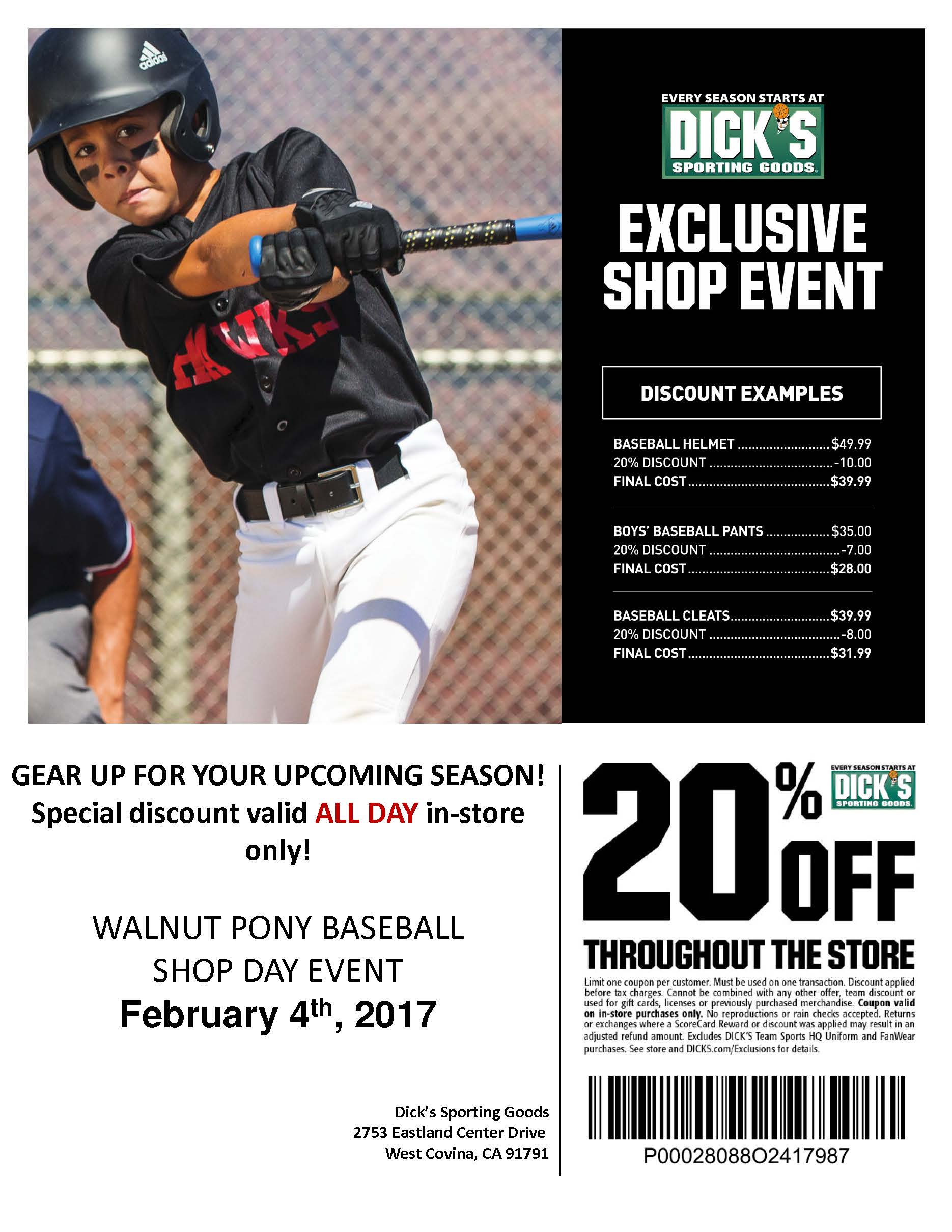 Click the BLUE button below to REGISTER for the 2017 Spring Season!!!

Our Leagues Enjoy:
Up to 16 games
T-Shirt, Cap, Socks, and a Belt Provided
Beautiful fields 
Umpires provided
Post-Game Activities
Voted #1 Snack ar in Walnut
Registration Fee's include a Hat, Jersey, Socks, Belt, Umpire Fees, Pictures, Filed usage fee, Supplemental Insurance, and PONY League Fees
Easy registration, especially if your player played last spring and fall here. Just log in and select the age division that your son or daughter will be eligible for in 2016 (see age key for help), select the player and make the payment. 
Connect with us:
NEWS & NOTES: 
Important upcoming dates: 

1/21/17 Draft Day: Managers and coaches only.

9:00 am @ Walnut Teen Center

1/24/17 Mandatory Field & Safety meeting. Parents or Coaches who will be setting up and breaking down the Field before and after game.
1/26/17 Mandatory Team Parent meeting
1/26/17 Mandatory Manager & coach meeting
1/29/17 Mandatory Coach Clinic

10:00 am @ Snowcreek Park

2/1/17 Mandatory Coach Clinic make up date
2/11/17 Opening Day 9:00 a.m. @ Creekside Park
---
GOOD NEWS!!! REGISTRATION FOR OUR 2017 SPRING BASEBALL SEASON IS NOW OPEN. PLEASE CLICK ON THE BLUE SIGN UP/LOG IN 

PLEASE NOTE THAT PONY BASEBALL IS CURRENTLY REVISING A NEW AGE KEY. MORE DETAILED INFORMATION IS FORTHCOMING.
Welcome to Walnut Valley PONY Baseball, we thank you for your interest and welcome all new members and returning members for another great season of fun and excitement. Please take note to our important dates and general information about our new policies and rates. This spring season we will be charging every registration an additional $50.00 snack bar fee. This $50.00 snack bar fee will be refunded once parent or guardian successfully completes a snack bar shift. The snack bar shift date and hour will be determined at a later date by the team manager. In the event that a snack bar shift is not completed, Walnut Valley PONY will use the $50.00 to hire a snack bar worker. Please take note of our fee structure and important dates outlined below.
Fee Structure

Foal Fees $125 plus $50.00 snack bar fee = $175
Shetland fees $175 plus $50.00 snack bar fee = $225.00
Pinto & Mustang fees $200 plus $50.00 snack bar fee = $250.00
Bronco fees $225 plus $50.00 snack bar fee = $275.00
Pony Fees $250 (Tryouts will be determined at a later date)
Important Dates
January Mandatory Coaches Clinic
January 29, 2017 @ Snowcreek Park, 10:00 a.m.
January Mandatory Makeup Coaches Clinic
Feb 1, 2017 @ Creekside Park 6:30 p.m.$20 fee to go to Walnut High School
January 7th Try-Outs @ Creekside Park
9am Shetland
11am Pinto
1pm Mustang
3pm Bronco
January 14th Try-Outs @ Creekside Park
9am Shetland
11am Pinto
1pm Mustang
3pm Bronco
January 21st Draft
9:00 a.m. Shetland
10:30 a.m. Pinto
12:00 p.m. Bronco
1:00 p.m .Mustang
Field and Safety Meeting
Creekside Park January 24th 6:30pm
Team Parent Meeting and Coaches Rules Meeting
Creekside Park January 26th 6:30pm
Hand Out Snack Bar Schedule
Raffle Ticket Collection
Deadline February 6th (Managers are responsible for making sure this gets done)