2016 PONY 9U World Series Participants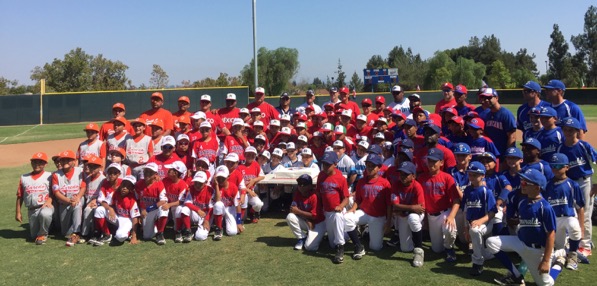 Want to play? Get in touch!
If you are not ready to register today or registration is closed, you can still become a member to receive updates about this registration period or the next one.
Our Leagues Enjoy:
Up to 16 games
T-Shirt, Cap, Socks, and a Belt Provided
Beautiful fields 
Umpires provided
Post-Game Activities
Voted #1 Snack ar in Walnut
Registration Fee's include a Hat, Jersey, Socks, Belt, Umpire Fees, Pictures, Filed usage fee, Supplemental Insurance, and PONY League Fees
Easy registration, especially if your player played last spring and fall here. Just log in and select the age division that your son or daughter will be eligible for in 2016 (see age key for help), select the player and make the payment. 
Connect with us:
NEWS & NOTES: 
Family & Friends as we begin our planning for our Spring Season we would like to inform you of current Walnut Valley PONY Baseball Board openings. Listed below are the current positions available for 2016-2017.
Sponsorship
Field & Safety Assistant
Pony Player Agent
Umpire Coordinator
Bronco Player Agent
Our program is run by volunteers. If you would like to make a difference, please come join us in making Walnut PONY Baseball the best!!! If interested please email: Rocky Compolongo at
president@walnutponybaseball.org.
Thank you
---
Walnut PONY Baseball family and friends, due to unforeseen circumstances our Winter Ball program will NOT be able to begin on September 10, 2016. Our new start date is Saturday September 17, 2016. We are currently working on getting all teams finalized, managers identified and schedules created. Once that process has been completed, if you have registered you will be getting a phone call from the manager. We appreciate your patience and support.
Thank you,
Walnut Valley PONY Baseball.
---