Spring 2018 season games start February 10, 2018. To register please click on the "Sign Up/Log In" button below. If you do not have an account you must create an account first and then you will be given the registration option. If you have an account please sign in and register. 
Registration prices are listed below. All parents that complete a snack bar shift during the season will be returned $50.00. 
Foul $175
Shetland $ 225
Pinto $250
Mustang $250
Bronco $275
Pony $275
PONY Inc. has adopted new age requirements. Please Refer to the Age Key for help determining the age of the player. These new age groups affects all organizations associated with PONY.
Click the BLUE button below to REGISTER for the 2018 Spring Season!!!

Walnut Valley PONY Baseball 2018 Sponsors
Redline Air Heating & Air Technicians





Our Spring Leagues Enjoy:
Up to 16 games
Beautiful fields 
Umpires provided
Post-Game Activities
Voted #1 Snack bar in Walnut
Registration Fee's include a Hat, Jersey, Umpire Fees, Pictures, Filed usage fee, Supplemental Insurance, and PONY League Fees
Easy registration, especially if your player played last spring and fall here. Just log in and select the age division that your son or daughter will be eligible for in 2016 (see age key for help), select the player and make the payment. 
Connect with us:
NEWS & NOTES: 

2018 Walnut PONY 8U All-Stars: District 1 Champions!!!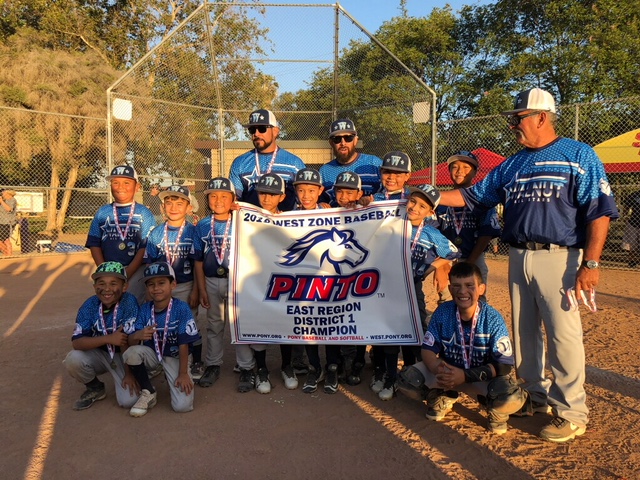 2018 Walnut PONY 10U All-Stars : PBBL Memorial Day Champions!!!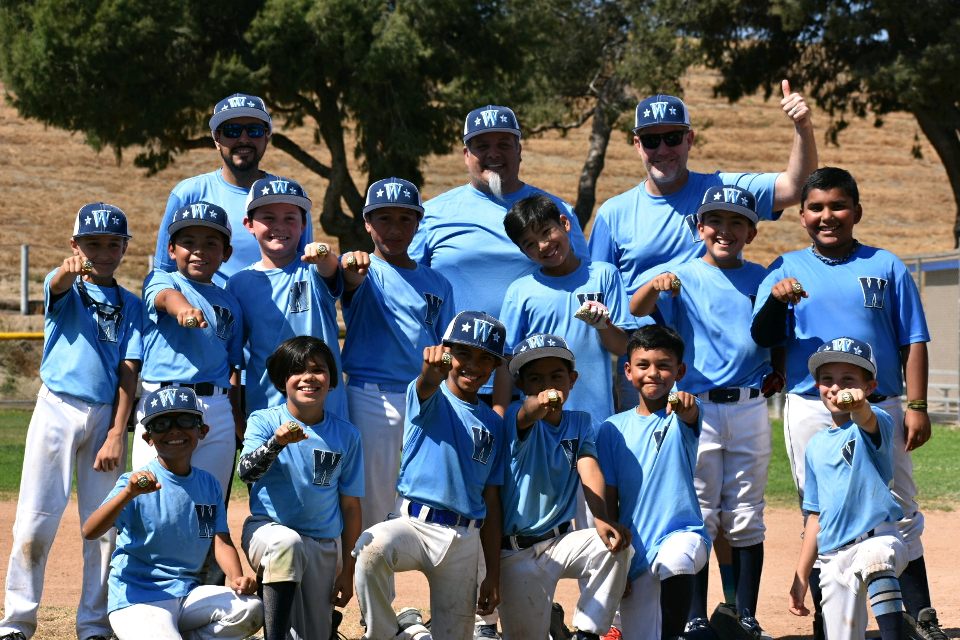 for more information please contact: info@walnutponybaseball.org
      ************************************
PONY Bat Changes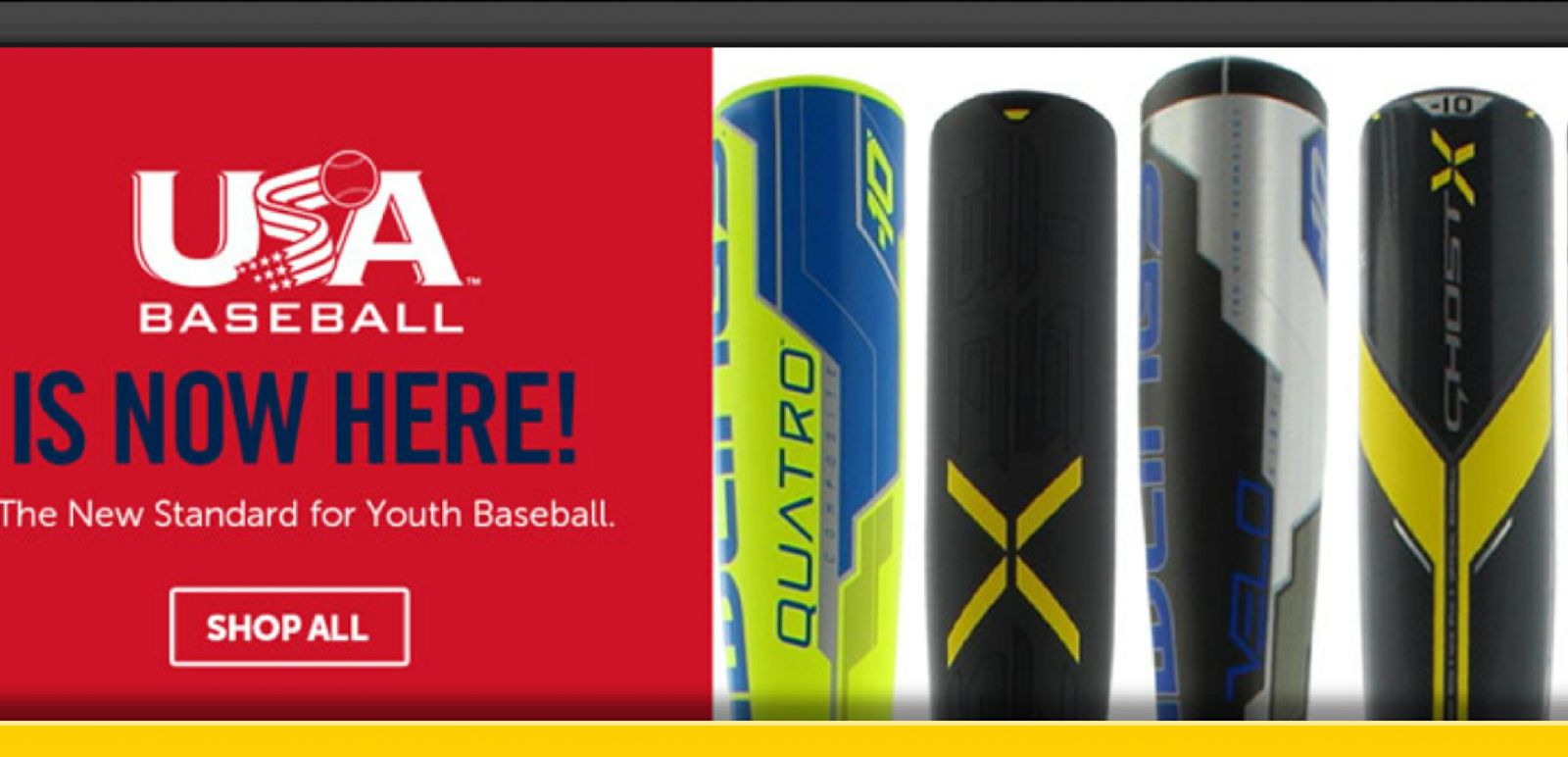 Effective January 1, 2018, with the exception of the -3 bat (BBCOR certified), all other 2-1/4" and 2-5/8" minus factor bats (-5, -7, -9, etc.) must be certified with the USABat licensing stamp on the bat in order to be used for league and tournament play. 2-1/4" and 2-5/8" minus factor bats (-5, -7, -9, etc.) used in 2017 will be illegal to use in 2018.

2-3/4 barrel bats are prohibited in all divisions of PONY Baseball. Colt 16U and Palomino 18U players are only allowed to use 2-5/8 -3 BBCOR certified bats. Thorobred 23U players must use wooden bats only as specified by Major League Baseball.

If using a tee ball bat manufactured prior to 2018, these bat must carry the USA Baseball mark accompanied by the following text: "Only For Use With Approved Tee Ball Bat." If you already have a tee ball bat you would like to continue using, all you have to do is purchase a USA Bat sticker directly from USABB and place it on your bat.
________________________________________________________________________

2017 Shetland World Series Champions!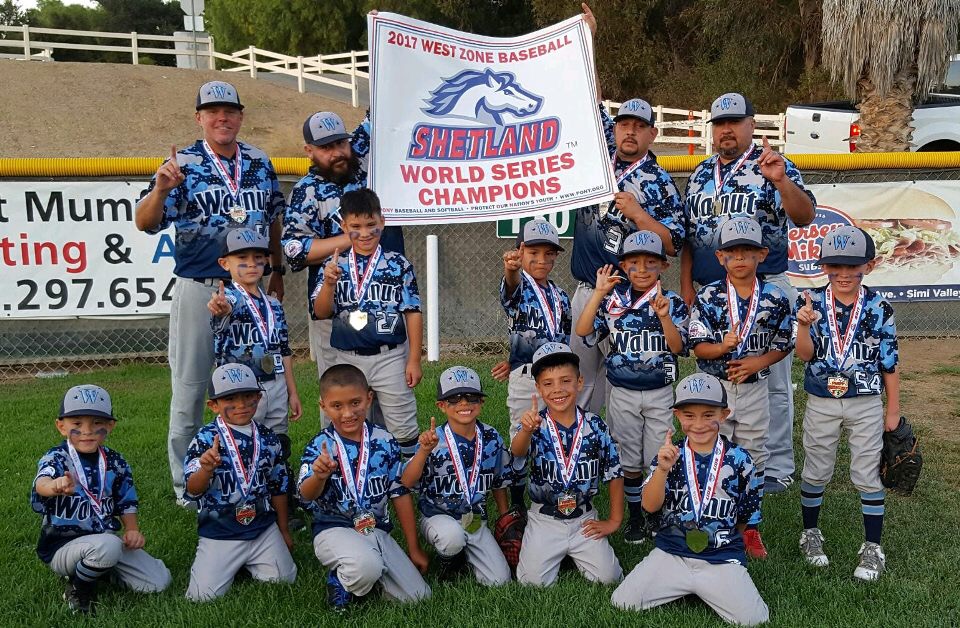 Walnut 4U World Series Runner UP!!!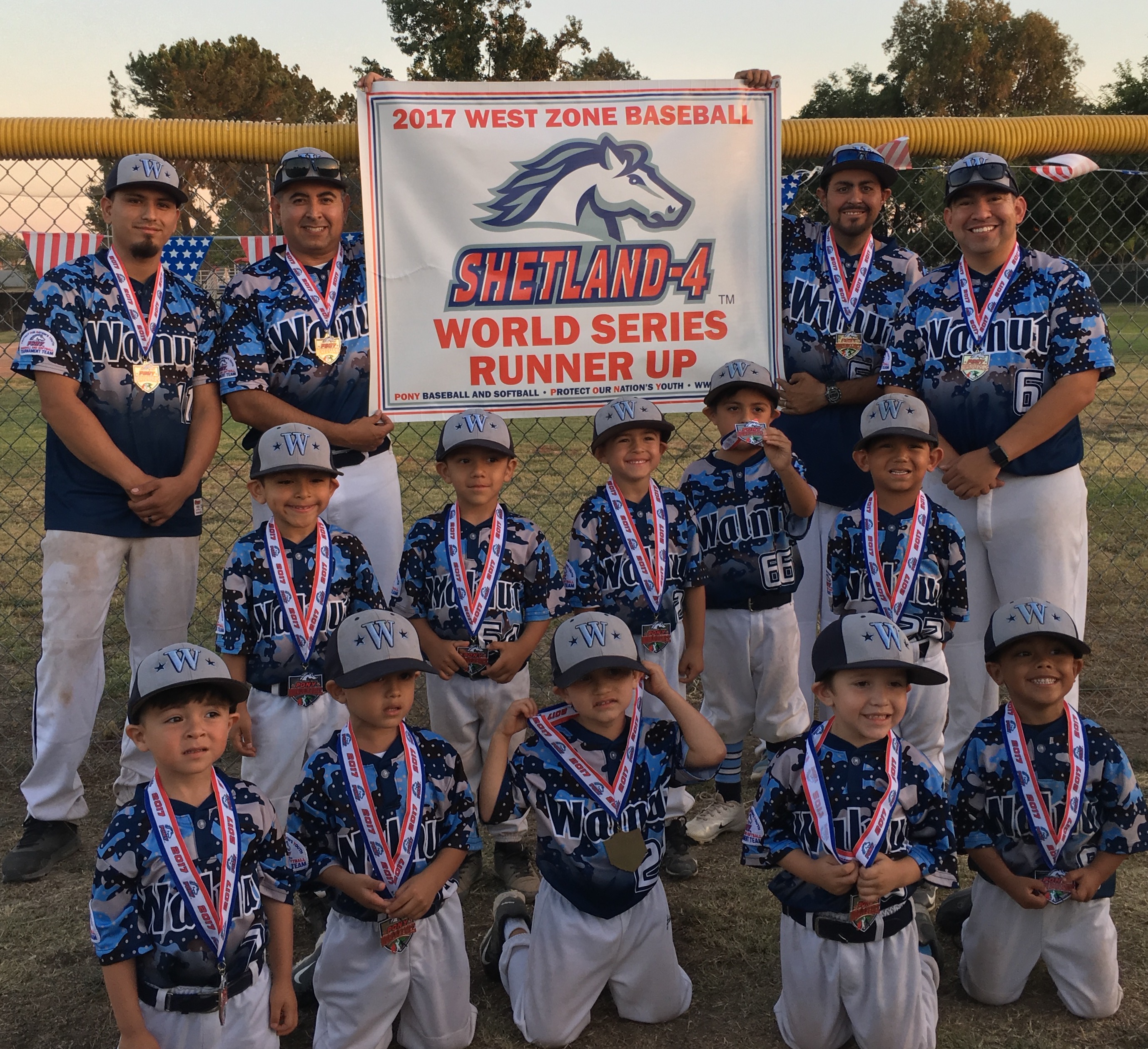 Walnut PONY continues it's winning tradition!!!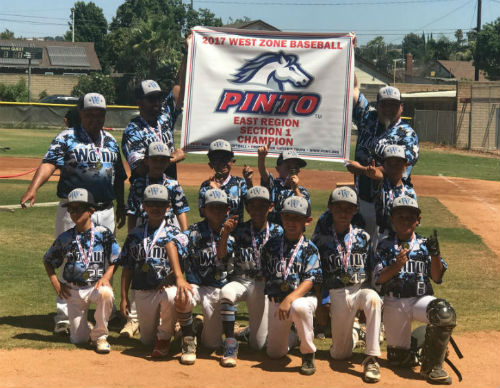 2017 Walnut PONY 8U Section 1 Champion!!!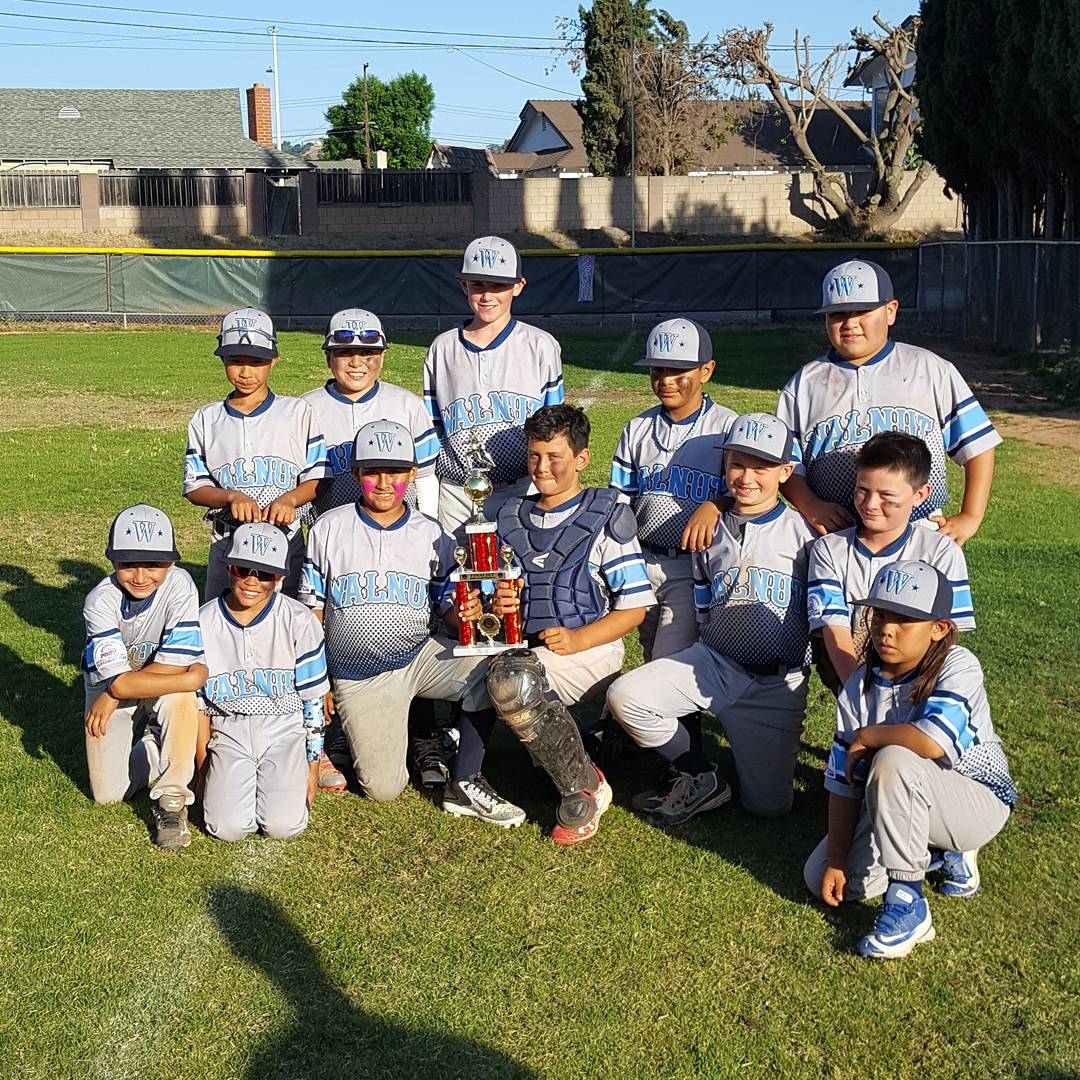 2017 Walnut PONY 9U All-Star Slam Champion!!!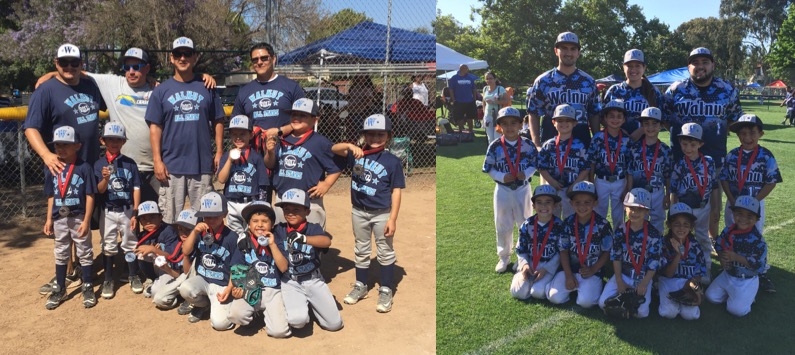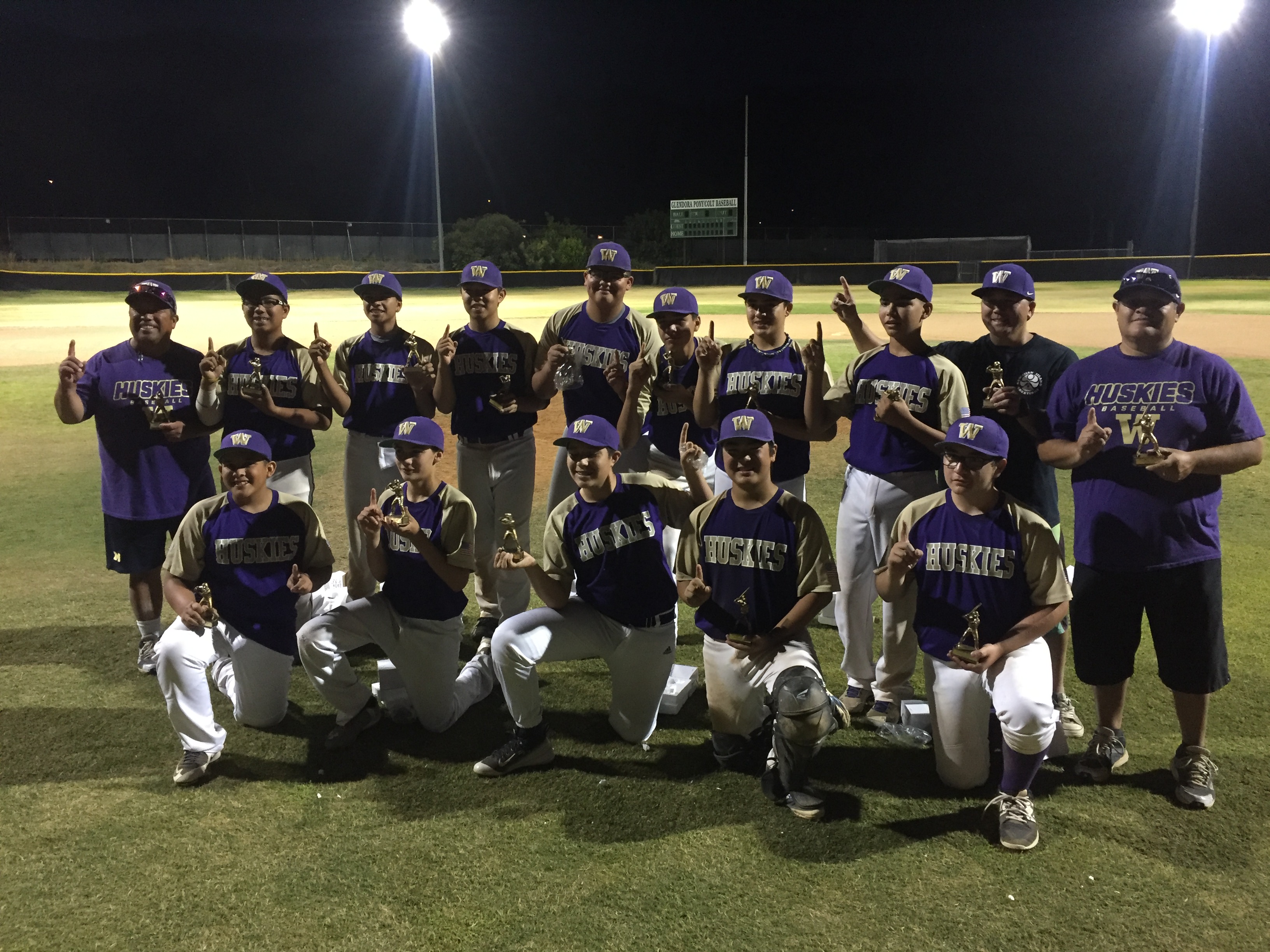 2017 Walnut PONY Division Champions